Dołączył 2021-10-10, 21:51
Ostatnia wizyta2021-10-26, 18:02 (Godzin: 3,3)
Wizyt 9
Łączny czas wizytGodzin: 16,4
Postów 4
Nicholas Willoughby
you're my person
Postać z największą liczbą punktów fabularnych, wrzesień -
150 punktów
Wykształcona, zdolna kobieta z pasją, której nie spotyka się zbyt często. Nie przepada za swoim pierwszym imieniem, więc pozostawmy je w tajemnicy. Uwielbia rośliny, dla których ma wielkie serce. Ceni sobie porządek, ale nie lubi wczesnie wstawac. Mimo, że ma bogaty bagaż ciężkich przeżyć, to stara się radzić sobie z dnia na dzień coraz lepiej.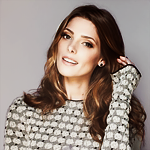 Postać z największą liczbą punktów fabularnych, wrzesień -
21 punktów
Kobieta z charakterem, modna, swobodna i utalentowana. Zawsze pięknie pachnie, bo gustuje w perfumach z górnej półki. Słucha muzyki rockowej i chętnie ogląda stare filmy. Jej ulubione kwiaty to róże i mimo że jest uczuciowa, to nigdy nie zaznała miłości. Moze ty to zmienisz?